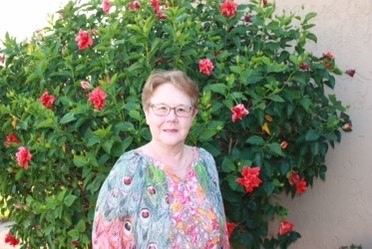 I was raised in a Christian home and attended church faithfully.  It was at the age of 6 that my father passed away suddenly and my mother at the age of 30 began to raise four children on her own.  It was my mother's godly life and faithful walk with God that inspired me to live for Christ. At the age of 13 I received Christ at Echo Lake Bible camp and was disciple by godly youth leaders.  
While I was attending college and was challenged by a CEF director who spoke during a chapel service to give a summer to teach 5-Day Clubs.  I attended CYIA training and served as a summer missionary that summer for CEF of Manitoba and for the first time experienced what it meant to be a witness for Christ.  That is when the Lord planted the seed in my heart to serve with CEF.  For the first time I experienced God using me in sharing the gospel and I witnessed the miracle of children as well as adults coming to salvation and a personal relationship with Christ. 
 My Current role in CEF –   
For the past 17 years, I have had the joy and privilege of serving in the North American/Caribbean region as an Education Director.  I have witnessed God at work in many ways in developing the outreach and ministry of CEF in the Carian.  I consider it an honour to have had a part in helping open" Specific" countries in the Caribbean, with training programs helping to increase the number of Instructors and providing key training to help strengthen and ministry. As well as the joy of having opportunities to ministry to children and seeing them come to Christ. I praise God for what He is doing and look forward to what is ahead. 
Ministry roles with CEF 
 Regional Education NA/C – 2006 – present

 

 Canadian CMI Director – 2002-2005

 

Education Director – CEF of Manitoba 1981-2005

 

 Area Director -City of Vancouver, British Columbia 1978-1981     

 

CYIA Summer Missionary – 1977 & 1978