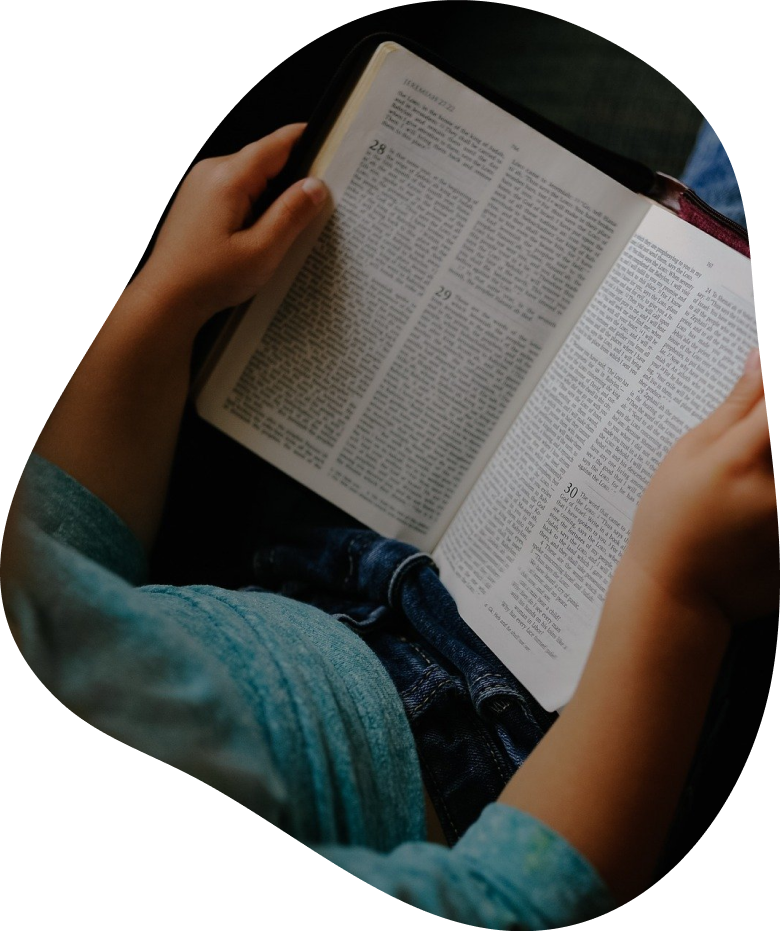 CEF also provides training for their workers and other Christians who are burdened for evangelizing children.
In fact, training Christians to effectively minister to children has been core to our ministry since it was founded in 1937. Training is offered throughout the Canada, USA and around the world through seminars, conferences, and formal courses.
The Children's Ministries Institute, a modular three-month course located at CEF International Headquarters in Warrenton, Missouri, is dedicated to providing quality, practical training for those called of God to take the Gospel message to children.
Similar training is offered in various locations around the world. Courses are also offered online.
Children's Ministries Institute
This 12-week, diploma program provides specialized, practical training in children's ministries not found in Bible colleges or Christian universities. ​If you have a heart for reaching children for Christ and discipling them, this course is for you! Perhaps you are seeking career opportunities in children's ministries, or want to gain skills in training others in this field. CMI® is just what you are looking for!
​The Institute may be taken as a complete unit, or one and two week modules may be taken independently.
Teaching Children Effectively™ Level 1 (evangelism)

Teaching Little Kids

Understanding Today's Child

Progressive Methods of Child Evangelism

Teaching Children Effectively Level 2 (discipleship)
Dynamics of Teacher Training

Instructor of Teachers Level 1*

Instructor of Teachers Level 2*
*by invitation only

Distinctives of Child Evangelism Fellowship

Ministry Strategy and Development

Leadership Essentials
Some individual CMI modules are offered at locations across Canada. The entire Institute is offered twice each year at our International Headquarters in Warrenton, Missouri. Over 4,000 students have graduated from the complete Institute there. Hundreds more have received specialized training in satellite Institutes held at a number of other locations around the world. It is recommended that Canadian students wishing to complete Institute do so at International Headquarters (see the Children's Ministries Institute website).
Super Seminars
Individual, dynamic training sessions
Individual, dynamic training sessions for children's workers are available through the Super Seminars program. Contact your provincial office for additional information on scheduling individual seminars or groups of sessions to help equip your teachers. Workshops can be tailored to meet the needs of your group.
​Potential seminars available:​
The Final Authority (Why evangelize children?)

1, 2, 3 Jesus Loves Me (Message of salvation)

Guiding the Child to the Saviour (Counselling the unsaved child)

Inside-Outside (Reaching children through the local church)

Foundation for Life (Scripture memory)

I Will Sing a New Song (Teaching with music)

Around the Corner—Around the World (Missions)

Managing Your Classroom (Discipline)
Teachers that Touch Lives

Life-Changing Bible Lessons

Packed with a Punch (Making Bible lessons live)

Drawing in the Net (Salvation invitations)

Basic Steps to Maturity (Christian growth)

Gourmet Food for the Soul (Devotional life)

Enter His Gates with Thanksgiving (Prayer)

A Living Sacrifice (Consecration)
Teaching Children Effectively
This course provides a practical learning experience designed to equip students with basic skills and effective methods to evangelize children and immediately begin a neighbourhood or school-based outreach ministry. Emphasis is placed on organizing and conducting meaningful classroom activities that can enrich children spiritually.
Three student practicums are a vital part of the instructional process, providing evaluated experience in applying the principles taught. Five additional teaching sessions with children complete the course requirements.
​Course topics include:
The Child in the New Testament

The Importance of Conversion

Leading a Child to Christ

The Importance of the Teacher

Bible Lesson Preparation and Presentation

Counselling the Child for Salvation

Scripture Memorization

Importance of Reaching the Child in the Neighbourhood

The Good News Club® Program

Discipline

Teaching Children to Pray

Teaching with Music

Visual Communication in Teaching

Encouraging the Newly Converted Child
This course is designed to provide information and practical methods which will enable the student to effectively guide the saved child in progressive spiritual growth. The course is based on the premise that effective teaching of the Word of God produces change. Students gain skills which will enable them to offer practical help to children as they develop their personal relationship with God.
Two evaluated practicum sessions are included within the course. Five additional required teaching sessions with children enhance the classroom study.
Course topics include:
General Concepts of Spiritual Development

Growth Bible Lesson Preparation and Presentation

Teaching the Message of Salvation in the Class Hour

Basic Needs of the Child

Teaching Confession of Sin

The Saved Child's Devotional Life

Developing the Child's Appreciation of God

Being a Witness for God

Teaching Missions

Christian Conduct

The Ministry of Teaching

Use of Objectives in Teaching

Motivating Faithful Attendance
Summer Missionary Training
Participants will be prepared to teach effective Bible lessons, lead children to Christ, teach through Scripture memory, music, games, skits, missionary stories and much more.Participants will be prepared to minister to kids through clubs, camps, vacation Bible school and in many other settings.