Embracing the Right Perspective in Life and Faith for today and the next generation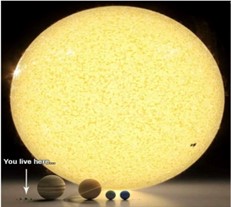 Life can be a journey filled with ups and downs, and often, the way we perceive our experiences determines perspective. Embracing the proper perspective in life and faith can be a transformative aspect of our existence. For many, having a relationship with Jesus plays a significant role in shaping their worldview and finding meaning and purpose in life even in the difficult and trying times.

We have all known people or have been that person who have been through the storms of life. It may have had health concerns or experienced the loss of a loved one or a financial challenge or a child that has gone off the rails. Today we'll take a look at the importance of maintaining the right perspective and how our faith can play a big part in that journey.  As a person of faith in Jesus and his redeeming act at Calvary and the empty tomb helps me to have a better perspective in life if I would lean into all that He has for me.

How we can share our peace during a storm with our children and grandchildren, it is because of our relationship with Jesus. A key aspect of navigating life's challenges is cultivating the right perspective. It involves seeing both successes and setbacks as opportunities for growth and learning. A positive perspective can lead to greater resilience, allowing us to weather storms with grace and hope.
Recognizing the goodness and beauty in everyday moments can bring a profound sense of gratitude and contentment.
"Perspective is everything when you are experiencing the challenges of life."     Joni Eareckson Tada
Faith, particularly a personal relationship with Jesus, can be a powerful anchor, providing a deeper meaning to life's experiences and guiding us through difficult times.
A relationship with Jesus is about experiencing his teachings of love, compassion, and forgiveness providing insights that can help us navigate through the challenges of life we sometimes find ourselves in. When in times of doubt or despair, this relationship offers peace and comfort, reminding us that we are never alone. Sharing our gift of faith with our children and grandchildren is both a responsibility and a privilege.
Let me remind you of some ways to share the beauty of a relationship with Jesus with those around you:
One way is by sharing your faith journey honestly, including the challenges and doubts the highs and lows you have faced. Demonstrating authenticity in your relationship with Jesus will make it relatable and approachable to others. Of course our actions often speak louder than words especially so your kids or grandkids can see what it means to live a life rooted in faith, love, and compassion. As you demonstrate the values of the practical handles of a daily growing faith along with forgiveness, kindness, and love through your interactions with others.
As you engage in regular personal and family prayers along with devotional times can also foster a sense of peace and create cherished memories that instill a deep-rooted connection to Jesus. All this will help as it will give you a better perspective on life as you move forward.
Being open as they ask questions about your current situation and how your faith is creating a way through the current difficulty can help foster open conversations even about their own beliefs.
Let them know how your daily devotions and prayers and your church community both live and online depending on your circumstances helps you stay grounded in your relationship with Jesus.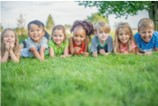 Having the proper perspective on life and faith can be a transformative aspect of our existence, guiding us through life's   challenges. A relationship with Jesus can provide a profound sense of purpose and meaning, enriching our lives with love, compassion, and hope. Sharing this with our children and grandchildren and those around us can impact their current or future life faith.  By fostering an open and authentic time of sharing how your faith is lifting us up out of a dark day will certainly impact those around us.

                                            Psalm 23         
The Lord is my shepherd;
I shall not want.
2 He makes me to lie down in green pastures;
He leads me beside the still waters.
3 He restores my soul;
He leads me in the paths of righteousness
For His name's sake.
4 Yea, though I walk through the valley of the shadow of death,
I will fear no evil;
For You are with me;
Your rod and Your staff, they comfort me.
5 You prepare a table before me in the presence of my enemies;
You anoint my head with oil;
My cup runs over.
6 Surely goodness and mercy shall follow me
All the days of my life;
And I will dwell in the house of the Lord
Forever.
Blessings
Art